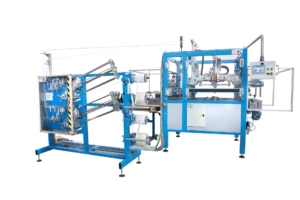 THE PERFECT HANDLE LOOP FOR AN EASY GRIP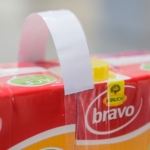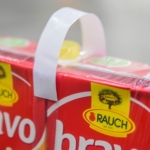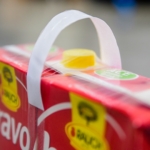 The self adhesive carry handle add a great value on the multiple sales,  highlights the product's  appearance defining the consumer choice and   speeds up shelf replenishment for the retailer.
Applying a tape-carry handle on a flat top requires great attention, and HANDLE ARC SHAPE must be assured creating a gap between the pack's  top and the handle loop, allowing  an easy  grip .
Here the perfect result on the x2PACK bricks .
ITAPACK  KBH-B machine model
Double lane machine able  to apply carry handles on the x2pack  2 LT bricks
Speed Up to 75 ppm per lane
To satisfy high speed and application accuracy .
 Features:
Multiformat capability
External handle forming unit
Cardboard strips high capacity stacks
Additional reel holder
Handle arc shaping device
External electrical cabinet